November 2021 Newsletter
Terns, oil on slate, 12" x 24". Available at Sandz Gallery.
November 2021 Newsletter
---
It's been a busy and beautiful November here. I hope you're enjoying it. I love the inspiring green/yellow/bright red trees! They make me think about which oil paint colors I would use to paint them in this light.

---

Cowboy Lifestyle Magazine is featuring me and my paintings in their Winter 2022 edition. You can flip through the pages.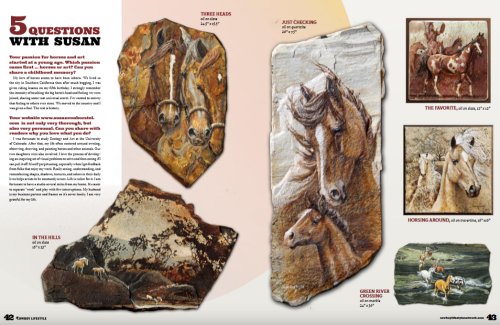 Cowboy Lifestyle Magazine - Winter 2022
---

We just delivered new paintings to the Sandz Gallery in Pismo Beach, CA. I hope you'll make a beach run and drop by or check them all out on my website, susanvonborstel.com. Here are three.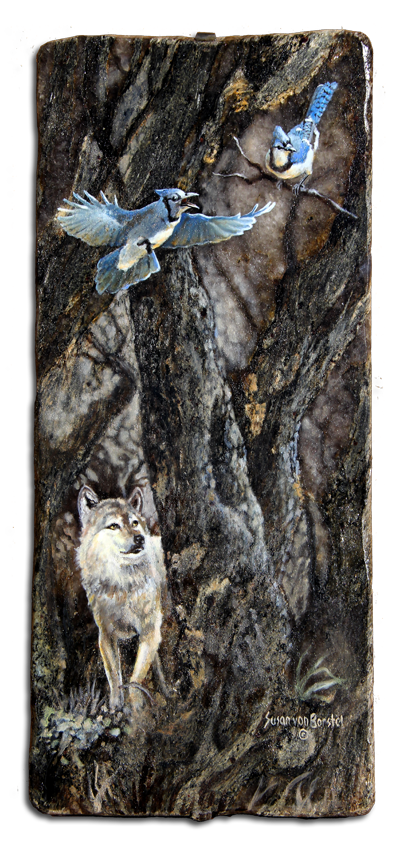 Blue Flashoil on granite, 22.5" x 9.75"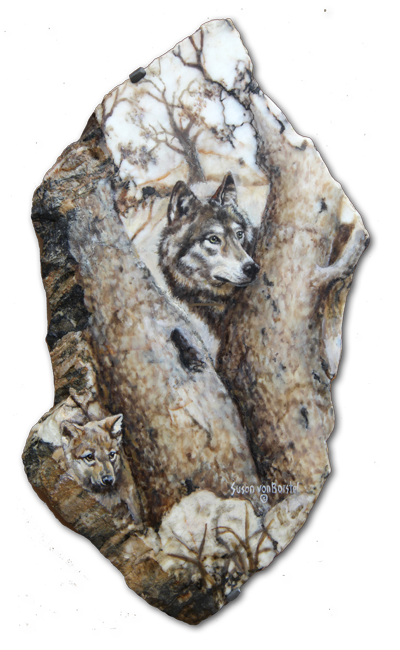 Point of View
oil on marble, 22" x 12"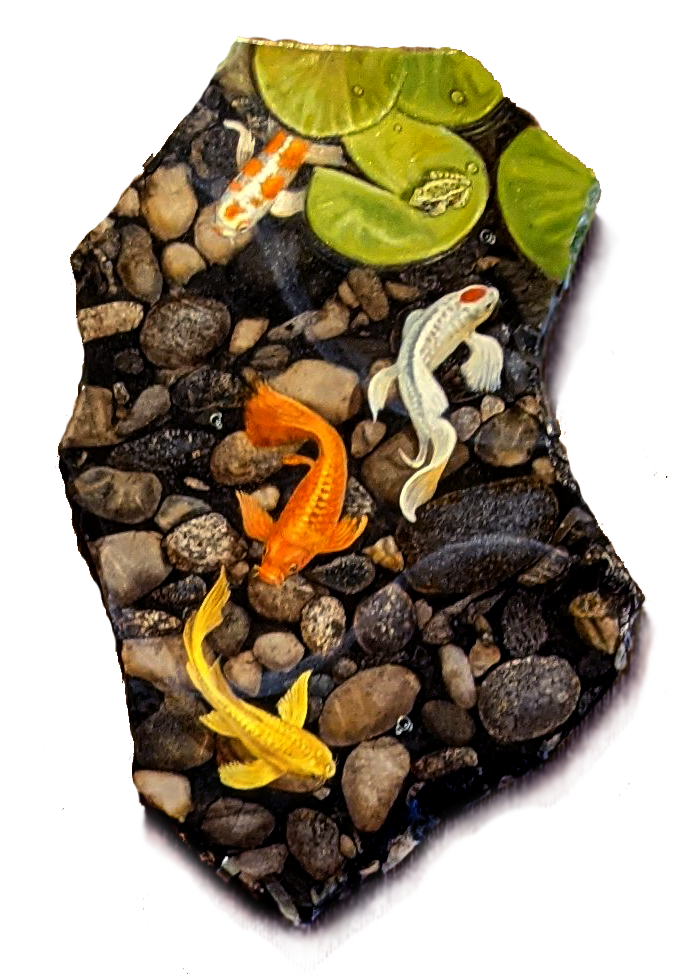 Koi and Frogoil on granite, 27.5" x 17"
These paintings are available at Sandz Fine Art Gallery
in Pismo Beach, CA
Call (805) 295-6143 for shipping information.


---
The Mountain Oyster 52nd Annual Contemporary Western Art Show and Sale is now open with two of my paintings of music-loving cows, Hershey and Oreo. They are attentively listening to a violin concert I recorded for them on my cell phone!
Yay! They both sold the opening night.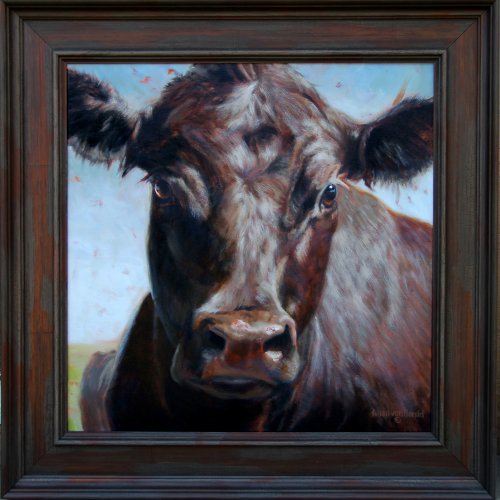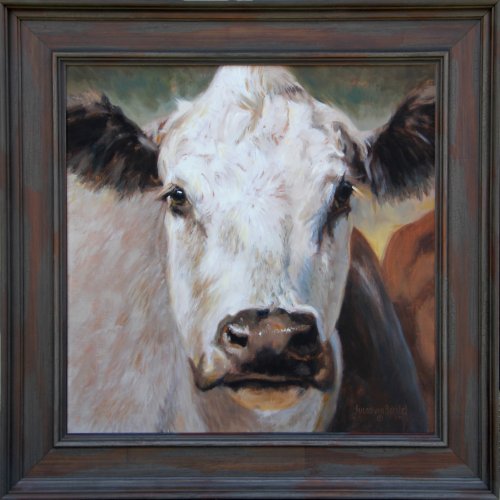 ---
My website:
susanvonborstel.com Email: This email address is being protected from spambots. You need JavaScript enabled to view it.

My original paintings can be seen at these galleries:
---
To view this on my website click here
You have received this email because you have subscribed to my newsletter
If you no longer wish to receive email from me, please This email address is being protected from spambots. You need JavaScript enabled to view it.