Spring 2021 Newsletter


Spring 2021 Newsletter
---
Incredibly, we are coming out of the pandemic and "normal" is changing with challenges and some mind-opening opportunities to appreciate what and who we have in our lives.
I've happily managed to keep painting daily. Thanks to all of your support for my work I'm in the studio with our little dog, Keeta, who loves the routine. I've completed three commissioned portraits of dogs and had time to experiment with new colors and techniques.
Great news, a new gallery in Beverly Hills, J Sabry Fine Art has asked me to join them. I'll tell you more when they're open.
I'm the featured artist at the Elk Grove Fine Arts Center in Elk Grove. The show opens May 1 and runs through May 31. There is a reception on the afternoon and evening of May 1 from 4 to 7 pm. For more information contact the Elk Grove Fine Arts Center's website.
Here are three paintings on stone that will be in the show. You can see more paintings from the show here.

I hope to see you there...
Susan
---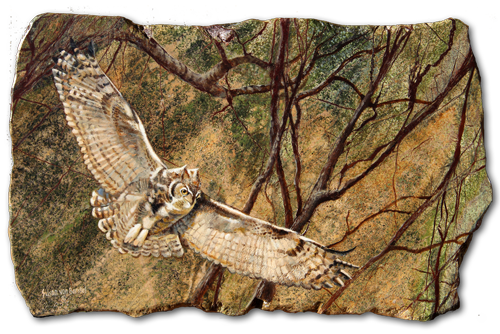 Silent Flight
oil on marble, 14" x 22", $1400

Good Lookin'
oil on granite, 20.5" x 26", $3500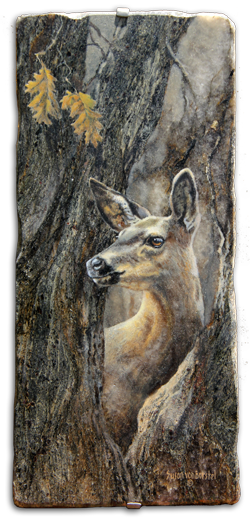 Curious Doe
oil on granite, 20.5" x 9.5", $1800

---
My website:
susanvonborstel.com Email: This email address is being protected from spambots. You need JavaScript enabled to view it.

My original paintings can be seen at these galleries:
---
To view this on my website click here
You have received this email because you have subscribed to my newsletter
If you no longer wish to receive email from me, please This email address is being protected from spambots. You need JavaScript enabled to view it.