My Galleries
Sandz Fine Art Gallery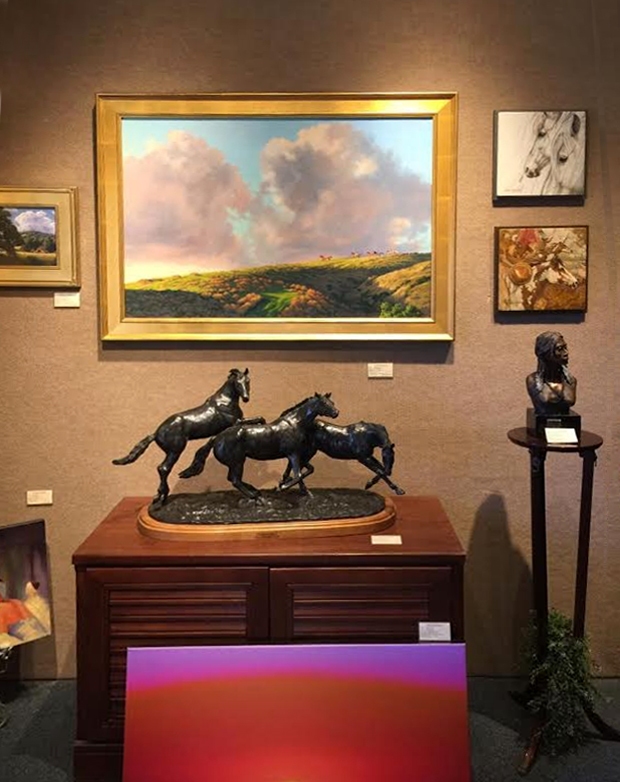 Sandz Fine Art Gallery was established in 1996 as a multiple artist art gallery. It has evolved to be an affordable fine art gallery that brings you the work of top-quality professional local and international artists.
Sandz Fine Art Gallery also offers commissioned art by many of their artists, picture framing services, art rentals, and use of the Gallery during non-business hours for small private meetings and social events in an elegant environment.
Located in Pismo Beach just one block from the ocean.
Click to see the paintings at Sandz Gallery
Location: 840 13th Street, Pismo Beach, CA
Phone: (805) 295-6143
Blue Wing Gallery

Blue Wing Art Gallery, is located in historic downtown Woodland offering fine art by local, regional, and international artists.
Works include wildlife, western, contemporary, and abstract paintings, drawings, sculpture, photography, pottery, designer jewelry, and glass.
Web: bluewinggallery.com
Hours: Tuesday through Saturday, 11 AM to 5 PM
Location: 405 Main St., Woodland, CA
Phone: (530) 666-9498
J Watson Fine Art Gallery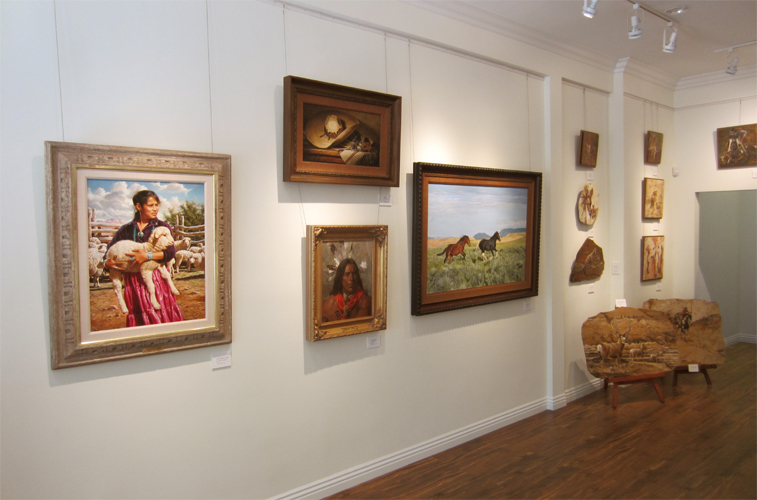 "We specialize in beautiful original paintings, by some of our favorite artists such as Pino, Vidan, G. Harvey, Morgan Weistling, Antoine Blanchard, Peter Max, M.& I. Garmash, Susan von Borstel and many more."
Web: jwatsonfineart.com
Email: This email address is being protected from spambots. You need JavaScript enabled to view it.
Location: Valencia, California
Phone: (661) 476-7558
J Sabry Fine Art - Beverly Hills

"Beautiful Traditional and Western Art by Award-Winning and Museum Artists"

Our art gallery is located in the "Golden Triangle" of Beverly Hills near Rodeo Drive and Wilshire Boulevard.
The gallery offers contemporary and historical traditional and Western works of art by award-winning and museum artists.
Web: jsabryfineart.com
Email: This email address is being protected from spambots. You need JavaScript enabled to view it.
Location: 9410 Dayton Way, Beverly Hills, CA 90210
Phone: (310) 734-7259

Terracotta and Linen
Welcome to
Terracotta & Linen. All handmade items are made in the USA and are one of a kind. We sell unique gifts and art. We can also create any style gift basket.
Facebook: facebook.com/TerracottaAndLinen/
Location: 1125 Park Ln., Suisun City, California 94585
Phone: (707) 426-9973